Cheap WWE Raw Tickets
WWE RAW is a professional wrestling television program that airs on every Monday evening at 8 PM EST on the USA Network in USA. The show is referred to as Monday Night Raw or just RAW.
Want to get cheap WWE Raw tickets? We have WWE Raw tickets discount coupons available. You can use discount coupon code WWE-3 on checkout page and get 3% special discount on WWE Raw tickets cheap. WWE Raw seating plan / venue map is also available on tickets selection page. Select your seats and watch WWE Raw live.

All About WWE Raw
The first RAW Show was aired on 11th January 1993 and is considered the chief program of WWE. The name of the show also refers to RAW brand of WWE others being SmackDown and NXT brands, in which members of WWE are committed to work & perform for that program.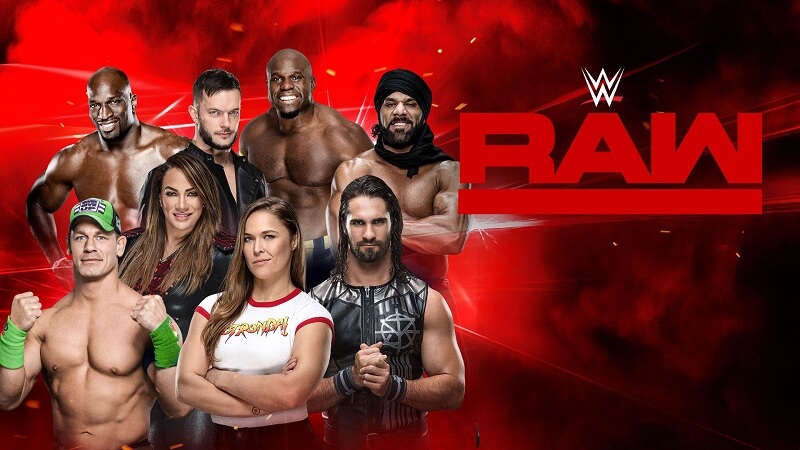 In September 2000 Raw moved to TNN from USA Network which later in August 2003 got rebranded from TNN to Spike TV. On 3rd of October 2005 Raw once again returned to USA Network and remained there up till today. From 9th December 2016 all Raw Shows older than 30 days, got available on demand for viewing on WWE Network.
Raw has broadcasted live from 208 different arenas in 171 cities of 11 different nations including big nations like United States, Canada, the United Kingdom, Afghanistan, Iraq, South Africa, Germany, Japan, Italy and Mexico. From its 1000th episode on 23rd of July 2012, RAW turned into a 3 hour broadcast show from 2 hour show, a setup that was done previously for special episodes only.
Get cheap WWE Raw Brooklyn Tickets at Barclays Center from Tickets4Wrestling.com. WWE Raw is a wrestling program that currently airs on Monday at 8:00 PM on the USA Network in the United States. WWE Raw show debuted first time on January 11, 1993. WWE Raw has broadcast live from 208 different arenas in 171 cities. Its current song title is Born for Greatness written by Papa Roach and changed on January 29, 2018.
WWE Raw FAQs
Who is the WWE Raw Champion?
Roman Reigns is the current WWE Raw Champions. With most wins, John Cena owns the benchmark for most reigns. On September 13, 2021, on the broadcast of Raw in Boston, Massachusetts, he was awarded the tournament while cashing in his Money in the Bank agreement and defeating Bobby Lashley.
Where to Watch WWE Raw Live?
WWE Raw shows can be watched by live streaming. ESPN Plus also provide live streaming for WWE Network.
When Do WWE Raw Tickets Go on Sale?
Tickets for WWE Raw are already on sale now. You can check WWE RAW Schedule 2023 and get it for your city.
How Long Is WWE Raw?
Monday Night Raw is a three-hour primetime show that airs live on USA Network every Monday at 8 p.m. ET.
What are WWE RAW RESULTS for 2021?
In the WWE, there are currently 20 championships. Twenty-six wrestlers hold official titles across the five established brands as of November 27. The current champions are Roman Reigns Defeated Brock Lesnar at WrestleMania 38.
What is the rating of Raw?
This week's RAW drew a 0.49 rating in the 18-49 critical demographic. It is up 16.67% from last week's 0.42 essential demo rating.
Where Can I Buy the Cheapest WWE Raw Event Tickets?
WWE RAW tickets cheap are available at our website Tickets4Wrestling.com.
How Much Are the Tickets for WWE Raw?
WWE Raw tickets may be found for as little as $40. The average price is from $110 to $120 range depands on seat location.
WWE Raw event ticket prices may vary depending on several factors. WWE Raw meet and greet tickets offer dozen of fantastic deals for live entertainment that create an atmosphere of Power, Thrill, and excitement. Cheap WWE Raw tickets start from $25 to $1000. Buy discount tickets for WWE Raw Wrestling and have a great chance to see the world's wrestling entertainment battle live. WWE Raw Front row tickets are higher in price with better value.