Cheap WWE Elimination Chamber Tickets
WWE Elimination Chamber known as No Escape in Germany is a professional WWE pay-per-view wrestling event was first featured in 2010 replacing No Way Out. Want to get cheap WWE Elimination Chamber tickets? We have WWE Elimination Chamber tickets discount coupons available. You can use discount coupon code WWE-3 on checkout page and get 3% special discount on WWE Elimination Chamber tickets cheap. WWE Elimination Chamber seating plan / venue map is also available on tickets selection page. Select your seats and watch WWE Elimination Chamber live.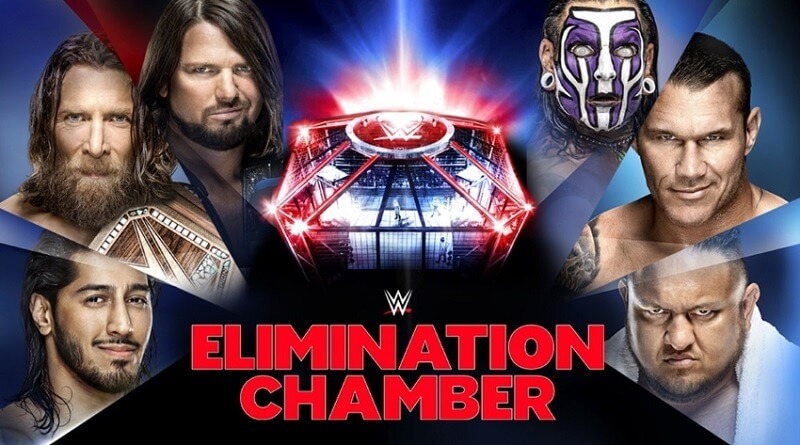 Elimination Chamber Highlights
WWE Elimination Chamber event ticket prices may vary depending on several factors. WWE Elimination Chamber meet and greet tickets offer dozen of fantastic deals for live entertainment that create an atmosphere of Power, Thrill, and excitement. Cheap WWE Elimination Chamber tickets start from $25 to $1000. Buy discount tickets for WWE Elimination Chamber Wrestling and have a great chance to see the world's wrestling entertainment battle live. WWE Elimination Chamber Front row tickets are higher in price with better value.
All About WWE Elimination Chamber
The First ever WWE Elimination Chamber featured on 21st February 2010 and was aired live on PPV. For deciding the title name of the event WWE allowed fans to give out suggestion through a public survey on their Official Website and WWE Elimination Chamber was finally selected after so many suggestions like Heavy Metal, Battle Chamber, Chamber of Conflict, and the original No Way Out title.
WWE Elimination Chamber consists of one main event and an undercard featuring championship and several other matches. The concept of the Elimination Chamber was that two main event matches WWE Championship being defended and World Heavyweight Championship would be contested inside the Elimination Chamber. Later on, these two titles were united in December 2013.
All the matches from its beginning been conducted in an indoor arena in United States. In 2015 it was interchanged with Fastlane in pay-per-view February Slot and was later announced to be streaming exclusively on WWE Network on 31st May in United States and was also available on PPV everywhere. WWE Intercontinental Championship was also decided to be conducted inside the Elimination Chamber. In 2016 the event didn't occur but resurfaced as SmackDown branded in 2017 and 2018 edition was Raw Branded including First Women's and Seven-Men Elimination Chamber Match.
The Elimination Chamber typically contested by six participants. In the beginning two of the participant start the match and other four are held in an inner chamber one of which is released into ring every five minutes. The objective is to eliminate the other participants by executing a pinfall or a submission the last standing would be considered the winner.
Following are the WWE Elimination Chamber events.
Elimination Chamber 2010
Date: February 21, 2010
Venue: Scottrade Center
City: St Louis, Missouri
Game: Rey Mysterio vs The Undertaker vs R-Truth vs Chris Jericho vs John Morrison vs CM Punk
Winner: Chris Jericho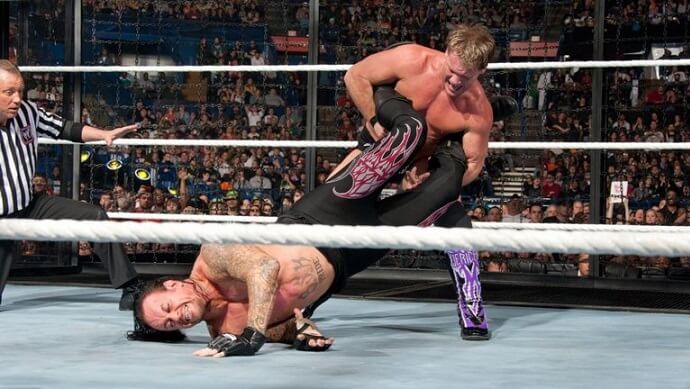 Elimination Chamber 2011
Date: February 20, 2011
Venue: Oracle Arena
City: Oakland, California
Game: CM Punk vs John Cena vs Sheamus vs John Morrison vs Randy Orton vs R-Truth
Winner: John Cena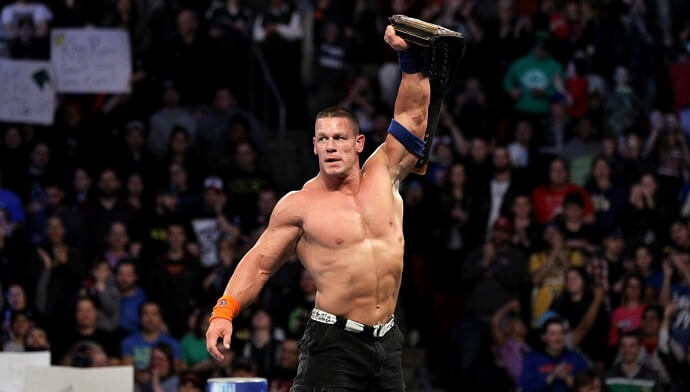 Elimination Chamber 2012
Date: February 19, 2012
Venue: Bradley Center
City: Milwaukee, Wisconsin
Game: John Cena vs Kane
Winner: John Cena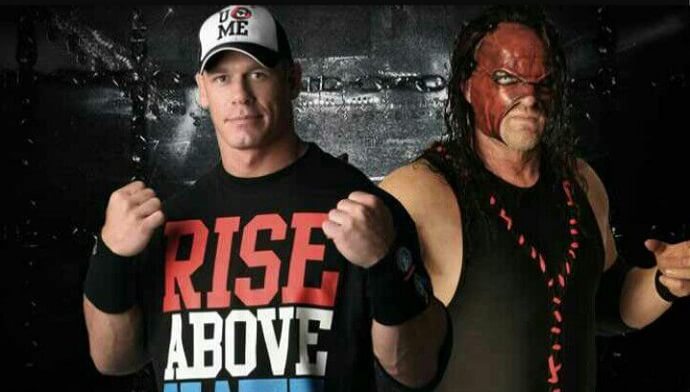 Elimination Chamber 2013
Date: February 17, 2013
Venue: New Orleans Arena
City: New Orleans, Louisiana
Game: The Rock vs CM Punk
Winner: The Rock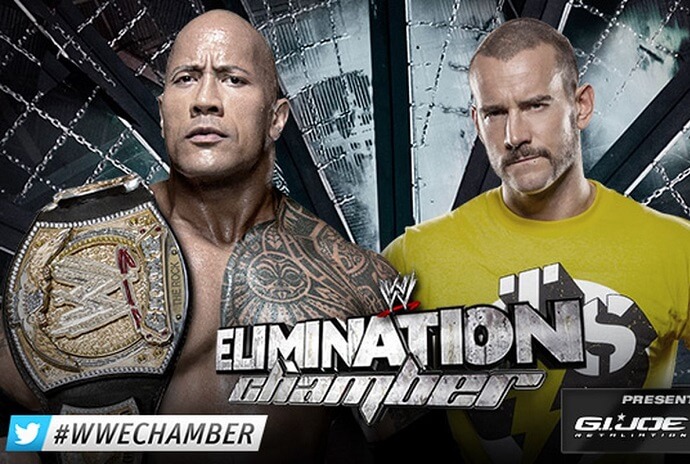 Elimination Chamber 2014
Date: February 23, 2014
Venue: Target Center
City: Minneapolis, Minnesota
Game: Daniel Bryan vs Randy Orton vs Sheamus vs Cesaro vs John Cena vs Christian
Winner: Randy Orton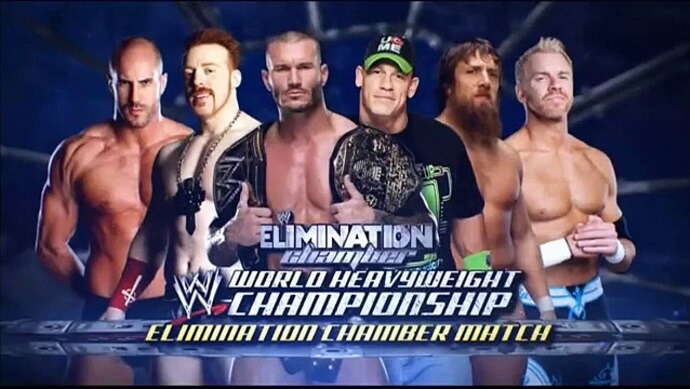 Elimination Chamber 2015
Date: May 31, 2015
Venue: American Bank Center
City: Corpus Christi, Texas
Game: Seth Rollins vs Dean Ambrose
Winner: Dean Ambrose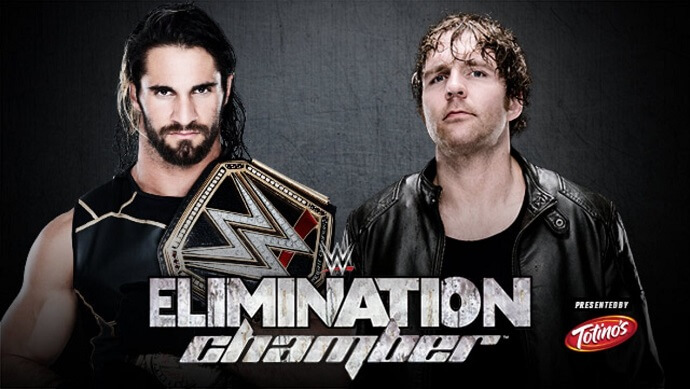 Elimination Chamber 2017
Date: February 12, 2017
Venue: Talking Stick Resort Arena
City: Phoenix, Arizona
Game: Baron Corbin vs John Cena vs Dean Ambrose vs AJ Styles vs The Miz vs Bray Wyatt
Winner: Bray Wyatt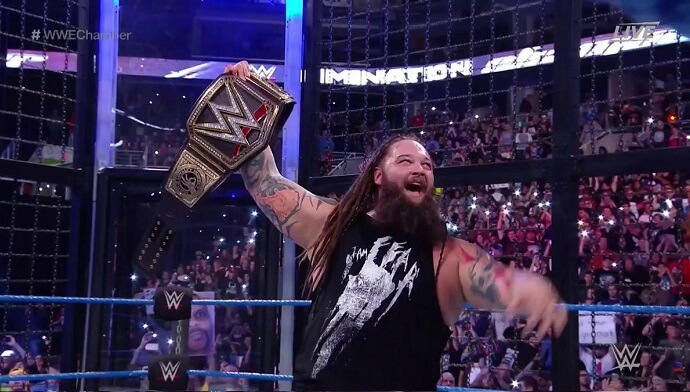 Elimination Chamber 2018
Date: February 25, 2018
Venue: T-Mobile Arena
City: Paradise, Nevada
Game: Roman Reigns vs John Cena vs Braun Strowman vs The Miz vs Finn Bálor vs Seth Rollins vs Elias
Winner: Roman Reigns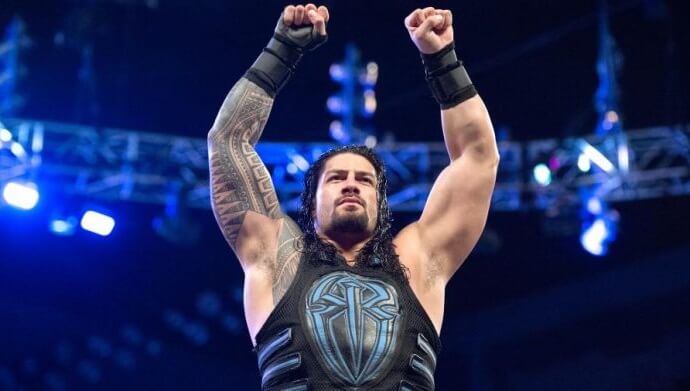 Elimination Chamber 2019
Date: February 18, 2019
Venue: Toyota Center
City: Houston, Texas
Game: "The New" Daniel Bryan vs AJ Styles vs Jeff Hardy vs Kofi Kingston vs Randy Orton vs Samoa Joe
Winner: Daniel Bryan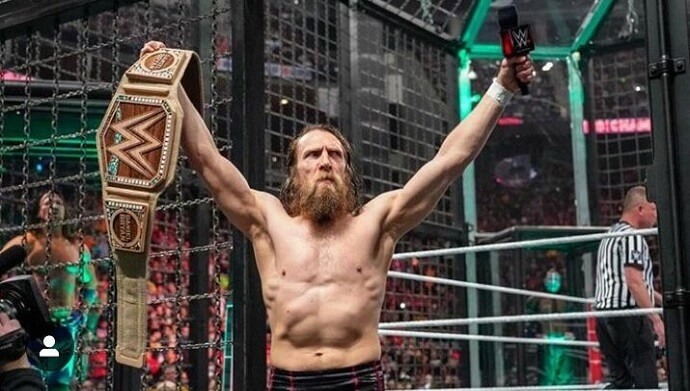 Elimination Chamber 2020
Date: March 08, 2020
Venue: Wells Fargo Center
City: Philadelphia, Pennsylvania
Game: The Miz and John Morrison vs The Usos vs The New Day vs Lucha House Party vs Heavy Machinery vs Robert Roode and Dolph Ziggler.
Winner: The Miz and John Morrison
Elimination Chamber 2021
Date: February 21, 2021
Venue: Tropicana Field
City: St. Petersburg, Florida
Game: Drew McIntyre defeated AJ Styles vs Jeff Hardy vs Kofi Kingston vs Randy Orton and Sheamus.
Winner: Drew McIntyre