Cheap WWE Wrestlemania Axxess Tickets
WrestleMania Axxess is a fan convention during the WrestleMania Week of professional wrestling produced by WWE. Want to get cheap WWE Wrestlemania Axxess tickets? We have WWE Wrestlemania Axxess tickets discount coupons available. You can use discount coupon code WWE-3 on checkout page and get 3% special discount on WWE Wrestlemania Axxess tickets cheap.

WrestleMania Axxess is a WWE 4 days convention during the week of WrestleMania. The event typically runs for four days. Get your tickets and enjoy the convention with friends and family.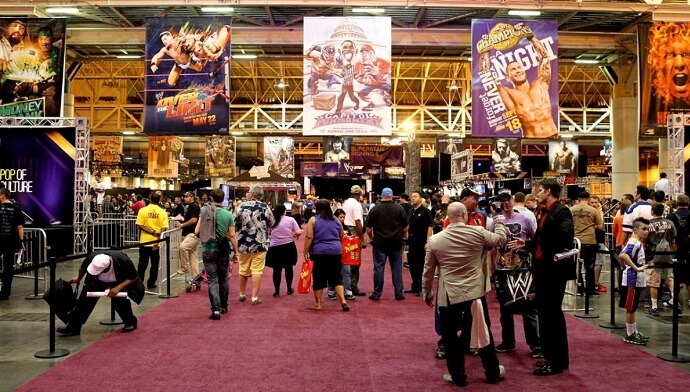 Wrestlemania Axxess Highlights
Wrestlemania Axxess event ticket prices may vary depending on several factors. Wrestlemania Axxess meet and greet tickets offer dozen of fantastic deals for live entertainment that create an atmosphere of Power, Thrill, and excitement. Cheap Wrestlemania Axxess tickets start from $25 to $1000. Buy discount tickets for Wrestlemania Axxess Wrestling and have a great chance to see the world's wrestling entertainment battle live. Wrestlemania Axxess Front row tickets are higher in price with better value.
All About WWE Wrestlemania Axxess
WrestleMania Axxess takes place at the Orange County Convention Center, West Concourse halls A1-A3, It is a four days event that runs from Thursday to Sunday the Day of WrestleMania event. It is a fun experience for WWE Fans where they can take autographs and photos of their favorite Wrestling stars and many more exciting Fan Activities.
This event was first held by WWF in association with The Trump Organization in 1988 in order to Celebrate WrestleMania 4 which included autograph signings, a 5 km run and a brunch the same was held again for WrestleMania 5 in 1989. On the day of WrestleMania 8 it was held again in 1992 by WWF which included Star lookalike contest and a tournament for WWF WrestleFest arcade game.
Then WWF held a brunch in 1993 on the Day of WrestleMania 9. WWF introduced a "Fan Fest" for WrestleMania 10 Weekend which let fans walk into WWF Ring, participate in various games, meet wrestling stars and buy WWF Products. The Fan Fest then continued to 1995 for WrestleMania 11 and the first Pre-WrestleMania even took place on 27th March 1999. From 2002 the event got extended to 3-Day event and then 4-Day event in recent years with similar activities that were on 1 Day event.
Following are Wrestlemania Axxess previous events details.
WrestleMania 29 Axxess
Date: April 3, 2013
Statue: Andre the Giant
City: East Rutherford, New Jersey
Venue: Izod Center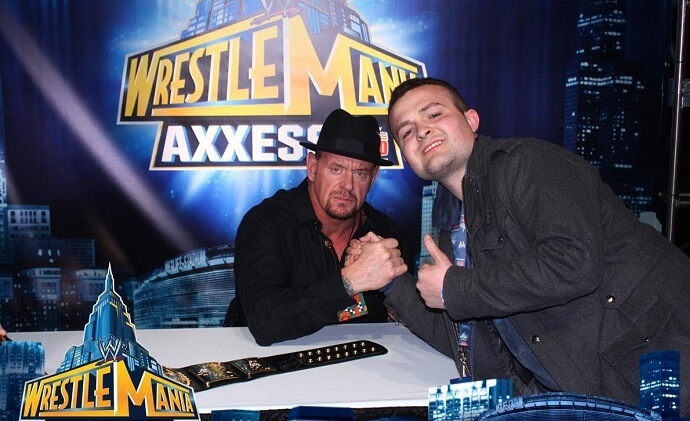 WrestleMania XXX Axxess
Date: April 2, 2014
Statue: Bruno Sammartino
City: New Orleans, Louisiana
Venue: Ernest N. Morial Convention Center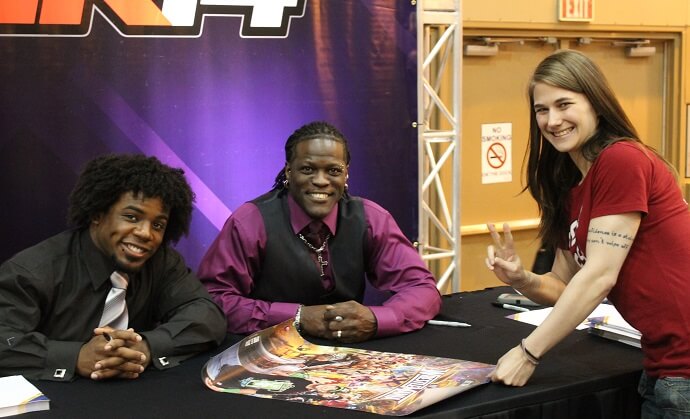 WrestleMania 31 Axxess
Date: March 27, 2015
Statue: The Ultimate Warrior
City: San Jose, California
Venue: San Jose Convention Center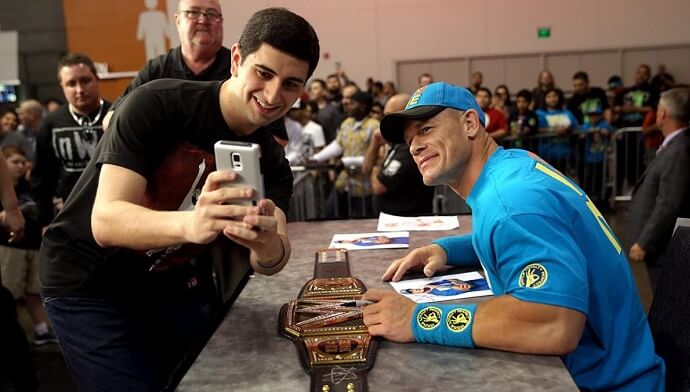 WrestleMania 32 Axxess
Date: March 31, 2016
Statue: The American Dream Dusty Rhodes
City: Dallas, Texas
Venue: Kay Bailey Hutchison Convention Center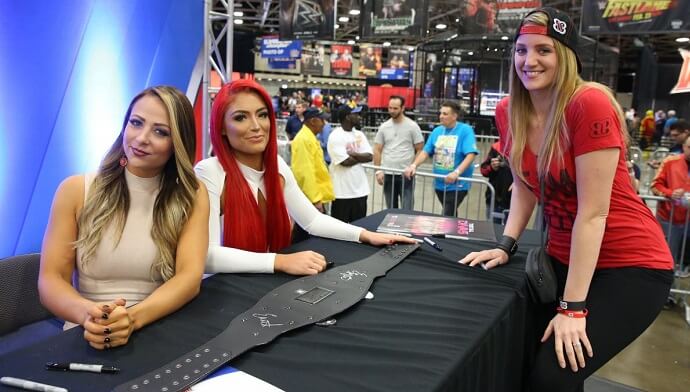 WrestleMania 33 Axxess
Date: March 30, 2017
Statue: The Nature Boy Ric Flair
City: Orlando, Florida
Venue: Orange County Convention Center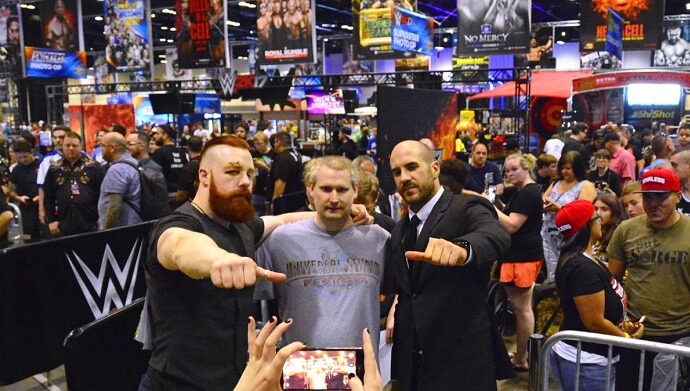 WrestleMania 34 Axxess
Date: April 05, 2018
City: New Orleans, Louisiana
Venue: New Orleans Ernest N Morial Convention Center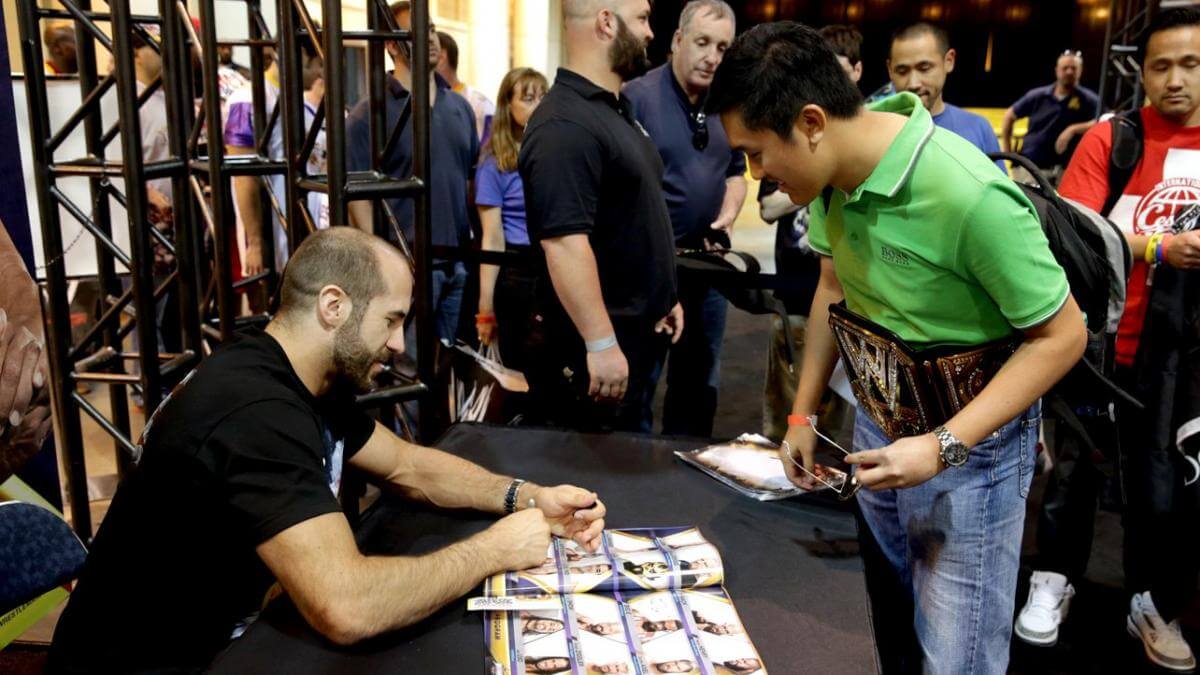 WrestleMania 35 Axxess
Date: April 04, 2019
City: Brooklyn, NY
Venue: Brooklyn Pier 12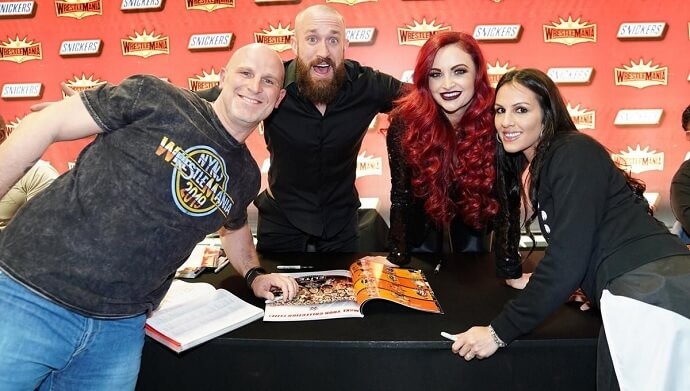 WrestleMania 36 Axxess
Date: April 02, 2020
City: Brooklyn, NY
Venue: Tampa Convention Center
WrestleMania 37 Axxess
Date: March 28, 2021
City: Inglewood, CA
Venue: SoFi Stadium
Get cheap WWE WrestleMania Axxess Tickets from Tickets4Wrestling.com